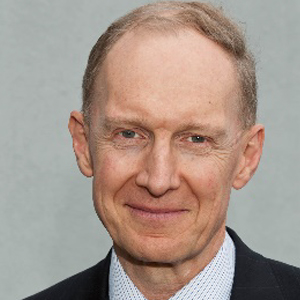 Simon P. Holland, MBChB (Hons) Rhod, FRCS, FRCSC, FRCOph, MRCP(UK), DABO
Simon P. Holland, MBChB (Hons) Rhod, FRCS, FRCSC, FRCOph, MRCP(UK), DABO is a clinical professor in the Cornea Division at the University of British Columbia (UBC), Vancouver, Canada. He is also the research director at the Pacific Laser Eye Clinic in Vancouver and the Chair of ORBIS Canada.

Dr. Holland was born and raised in Zimbabwe, where he completed his initial medical training. He graduated with Honors in Medicine and went on to complete an internal medicine residency in the UK in 1978 and an ophthalmology residency at UBC in 1982. He obtained specialty certification in Canada (FRCSC) and in the UK (FRCS) in 1982 and obtained American Board of Certification in 1984.

From 1982–1986, Dr. Holland served in the ORBIS Flying Eye Hospital (FEH), after which he completed a 4-year (1986–89) fellowship in the Corneal and External Disease division at the University of Miami's Bascom Palmer Eye Institute, followed by a Refractive Surgery fellowship in 1987 at the Institute of Ophthalmology in London, UK. He has been a member of the faculty at UBC for corneal, cataract and refractive disorders since 1990.

Dr. Holland's contributions include being chair of the Canadian TASS Task Force, co-chair of the Canadian International and Public Health Committee, and volunteering as a lecturer and external examiner for East African Ophthalmology College, in Moshi, Tanzania from 2006–2010. In addition, Dr. Holland has received the Senior Honor and Achievement Award from the American Academy of Ophthalmology, the Grant Taylor Humanitarian Award from CSCRS, the Mentor of the Year (2018) award from the Royal College of Physicians and Surgeons of Canada, and the Honorary Membership Award from the Canadian Medical Association in 2019. Dr. Holland has also been an active volunteer for ORBIS, and has served as faculty, board member, and Vice President of ORBIS Canada.
2020 COS Awards for Excellence in Ophthalmic Research
Join us in celebrating the original and innovative research conducted by Canadian residents, fellows and medical students. Presented annually since 1995, the COS Awards for Excellence in Ophthalmic Research highlight paper (oral) presentations and poster presentations that deliver exceptional quality, importance and educational value benefiting Canadian ophthalmology. SEE MORE
2020 Paper Award Recipients
Retina Displacement following Pneumatic Retinopexy vs Pars Plana Vitrectomy for Rhegmatogenous Retinal Detachment (ALIGN STUDY)
Carolina L. M. Francisconi (Dalhousie University)
Multi-centre comparison of the Toronto Portable Perimeter to the Humphrey Field Analyzer
Yusuf Ahmed (University of Toronto)
Smartphone compatible versus conventional ophthalmoscope; a randomized crossover educational trial
Rachel Curtis (Queen's University)
2020 Poster Award Recipients
Lacritin peptide (N-94) conjugated solid silica nanoparticles as a novel drug delivery system for dry eye disease
Angela (An Qi) Chang (Western University)
Micro-invasive glaucoma surgery: A selected review of landmark studies
Prem Nichani (University of Toronto)
Validation of a Bioartificial Tenon's Capsule Tissue Model for High Throughput Novel Drug Testing
Matthew Fung (Western University)
Accelerated versus conventional corneal collagen cross-linking for corneal ectasia: a systematic review and meta-analysis of randomised controlled trials
Siddharth Nath (McMaster University)


More information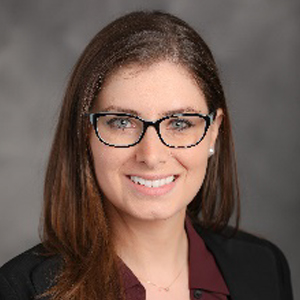 Carolina L. M. Francisconi, MD
Dr. Francisconi is an Assistant Professor in the Department of Ophthalmology & Visual Sciences at Dalhousie University. She completed her medical education in 2012 at the Universidade Federal do Rio Grande do Sul, Brazil, and her Ophthalmology residency training in 2016 at the Universidade Federal de Ciências da Saúde de Porto Alegre, Brazil. She completed a 2-year Vitreoretinal Fellowship and an additional year of Pediatric Retina and Research Fellowship at the University of Toronto. Her practice spans medical retina and general surgical ophthalmology. She has a particular research interest in the field of retinal imaging and functional outcomes following retinal detachment. Dr. Francisconi was the recipient of The Retina Foundation of Canada Junior Clinical Research Grant in 2018 for her work on Retinal Displacement after Pneumatic Retinopexy versus Vitrectomy for the Management of Primary Retinal Detachment.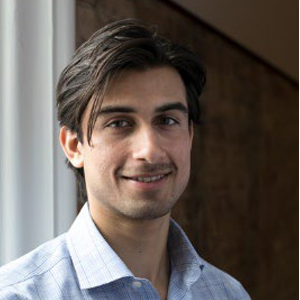 Yusuf Ahmed, MD Candidate Class of 2022
Yusuf Ahmed is a medical student who will be entering his third (clerkship) year at the University of Toronto. He was drawn to medicine due to his fascination with human physiology and pathology as well as his passion for providing service to others. During his pre-clerkship years in medical school, Yusuf explored many specialties however an incredible 1-week experience on the CNIB Eye Van reinforced his interest in ophthalmology. Yusuf's research interests are broad but have recently focussed on leveraging the use of technology in ophthalmic clinical practice and education. As a 2020 Eye Foundation of Canada Summer Scholar he will be participating in several research projects and will be continuing to learn ophthalmic clinical and practice management skills in these unprecedented pandemic times. He is excited about this great opportunity to explore how to find innovative ways to provide care, continue to learn and engage in scholarly work with teams, both local and remote. Outside of medicine, Yusuf enjoys photography, playing hockey and spending time with family.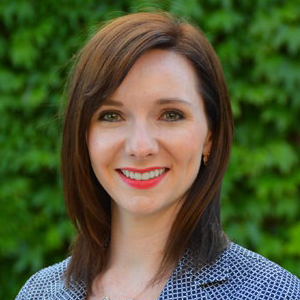 Rachel Curtis, BScH, MD
Dr. Rachel Curtis is a third-year ophthalmology resident at Queen's University, where she also completed her BScH and medical degrees. She is the Queen's CBME resident subcommittee cochair and is engaged in medical education innovation and research. Through her ophthalmoscopy research, she has solidified her interest in seeking out innovative and engaging teaching methods in ophthalmology. Dr. Curtis has had the opportunity to lecture to undergraduate medical students, ophthalmic medical technologist trainees and family medicine residents during her training. Continuing within the theme of education and teaching in medicine, she has also contributed to a collaborative art observation curriculum, "The Artistry of Medicine," offered to medical students through the Agnes Etherington Art Centre on Queen's campus. Her other research interests include utilizing teleophthalmology and digital technology to increase access to low vision eye care in Canada. Despite living in Ontario for the past decade, Dr. Curtis travels back home to Alberta whenever she can to hike and downhill ski, and she has recently fallen in love with backcountry cat-skiing in BC. When she is not in the mountains, she is painting or enjoying time at home with her husband and two shelties.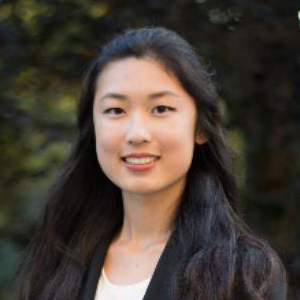 Angela Chang, BMSc, MD Candidate Class of 2024
Angela received her undergraduate degree in Physiology and Scholar's Electives from the University of Western Ontario. She joined Dr. Cindy Hutnik's lab as a part of Scholar's Electives, an interdisciplinary, research-intensive, supplementary program. Taking an interest in translational research, she worked on this drug delivery project throughout her undergraduate studies and thesis. She is headed back to the University of Western Ontario's Schulich School of Medicine and Dentistry this fall to study medicine.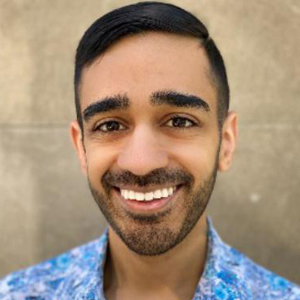 Prem Nichani, MSc, MD(C), MD Candidate Class of 2021
Prem is a third year University of Toronto medical student who recently graduated from an MSc in Health Policy, Management and Evaluation. His interest in ophthalmology stemmed from prior involvement in his mother's optical practice where he operated the autorefractor on weekends. Through his experience, he began to understand the important role vision plays in one's quality of life and the effects social determinants have on access to vision care. He continues to pursue his passion for ophthalmology through advocacy, leadership, and research. Prem considers himself to be a "tech-geek" and this is why he is fascinated by the fine art and rapidly-advancing innovation of microsurgery in the field. Outside of ophthalmology, Prem believes in self-care and achieves this via his love for music which is why he owns and DJs for Six Side Entertainment. Prem acknowledges that he would not be where he is today without his family, friends, and mentors.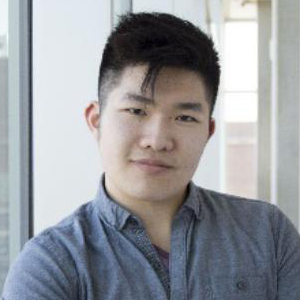 Matthew Fung, BSc, MD Candidate Class of 2021
Matthew Fung is a third-year medical student in the Schulich School of Medicine and Dentistry at the University of Western Ontario. Previously, he had completed his BSc at the University of Alberta in biochemistry. His current research interest includes translational medicine in wound healing and organ modelling.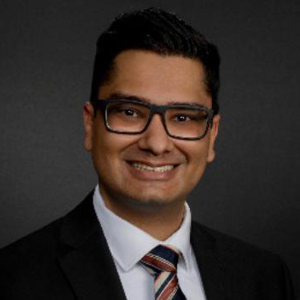 Siddharth Nath, MD, PhD
Siddharth Nath is an incoming ophthalmology resident at McGill University. He is a 2020 graduate of the MD/PhD Program of McMaster University and previously earned an Honours Bachelor of Science, also from McMaster, in 2013. His current research is focused on evidence synthesis in ophthalmology and novel clinical applications of artificial intelligence.
The COS-Dr. Harold Stein Innovator Lectureship
This named lectureship was established by the family of Dr. Harold Stein (COS President in 1987 and Lifetime Achievement Award recipient in 2006). Dr. Nancy Holekamp is the 2020 recipient of the COSDr. Harold Stein Innovator Lectureship and will present The Vitreous Gel in Ocular Health in the retina session on Saturday, June 27 from 2:30 – 3:30 pm EDT.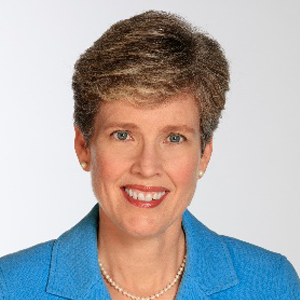 Nancy M. Holekamp, MD Dr. Holekamp is a Professor of Clinical Ophthalmology at the Washington University School of Medicine in St. Louis, Missouri. She is also Director of Retina Services at the Pepose Vision Institute in St. Louis. She has been actively involved in more than 30 national clinical trials dealing with age-related macular degeneration, retinal vascular occlusion, and diabetic retinopathy. Her efforts in research have resulted in 74 peer-reviewed publications, 21 book chapters, and more than 100 speaking invitations. She served on the AAO Ethics Committee for 6 years.

Canadian Journal of Ophthalmology Lecture
We are proud to present the Canadian Journal of Ophthalmology Lecture to Dr. David Sarraf, who will give the presentation entitled Non-Neovascular AMD with Fluid - Mechanisms of exudation versus transudation in the retina session on Saturday, June 27 from 2:30 – 3:30 pm EDT.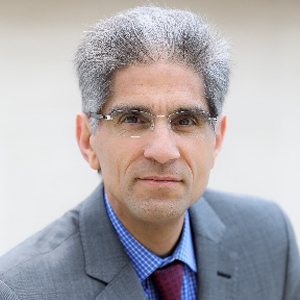 David Sarraf
Dr. David Sarraf is Clinical Professor of Ophthalmology at the Stein Eye Institute at UCLA and member of the Retinal Disorders and Ophthalmic Genetics Division. He has published approximately 250 research papers, case reports and reviews and has authored 18 book chapters and is co-author for the second edition of the Retina Atlas and will be Section Editor for the 7th edition of Ryan Retina. Dr. Sarraf is a world leader in the field of advanced retinal imaging and has delivered over 300 invited lectures at various meetings worldwide including several endowed and keynote lectures.


Dr. Sarraf is Associate Editor for the journal Retinal Cases and Brief Reports and is an Editorial Board Member of the journals Retina and OSLI Retina and is Section Editor of (Ocular Imaging Section) for the Canadian Journal of Ophthalmology. He is also Section Editor for the Retina Times (X-Files) of the ASRS and has served on the BCSC section of the AAO and has been awarded Achievement and Secretariat and Senior Achievement awards by the AAO.


Dr. Sarraf is also Co-Director of the Pacific Retina Club and the International Retinal Imaging Symposium and is co-founder of the International Retinal Imaging Society. He is a member of the ASRS, AOS (American Ophthalmological Society), Retina Society and Gass Club and is an ARVO Imaging Program Committee member and has served as an Executive Board Member and Program Committee Member in the Macula Society. He has also served as an Advisory Consultant of the DRCR Network and is a Scientific Board Member of the Macula Foundation Inc and Optovue Inc.

Dr. Sarraf's focus of research interest is in the field of advanced retinal imaging. He has been a pioneer in the clinical application of OCT angiography and is a world expert on OCTA and OCT imaging of the macula and has applied these technologies to better understand the structure and arrangement of the retinal capillary plexus and the ischemic cascade.

Dr. Sarraf's research has also focused on the dry and wet forms of age-related macular degeneration (AMD) and specifically the evaluation of pigment epithelial detachment and retinal pigment epithelial tears. He was nominated to the American Ophthalmological Society because of his research work on the subject of PED and AMD.
Ron Jans Clinical Cornea Research Award
The 2020 recipient of the Ron Jans Clinical Cornea Research Award is Henry Liu. Risk Factors Predicting Graft Failure in Descemet's Membrane Endothelial Keratoplasty (DMEK) will be presented in the cornea session on Sunday, June 28 from 2:30 – 4:00 pm EDT.

Dr. Alain P. Rousseau Award – Fondation des maladies de l'oeil
The Dr. Alain P. Rousseau Award is presented by the Fondation des maladies de l'oeil to a resident in ophthalmology, recognizing excellence in research and honouring the work of the found, Dr. Alain P. Rousseau. The 2020 Award recipient is Tina Felfeli with Hypotensive efficacy of topical brimonidine for intraocular pressure spikes following intravitreal injections of antivascular endothelial growth factor agents: a randomised crossover trial. This will be presented in the Resident and Young Ophthalmology session 'Pursuing an Impactful and Stimulating Career in Ophthalmology', which will take place on Sunday, June 28 from 4:30 – 6:00 pm EDT.